Hamilton Managed
WordPress
Hosting
We've worked with many managed WordPress hosting technologies over the years, so we know what we're talking about when we say that the Google Cloud Platform is in a class of it's own. We provide our Hamilton managed web hosting clients with an unparalleled level of performance, technology, and support.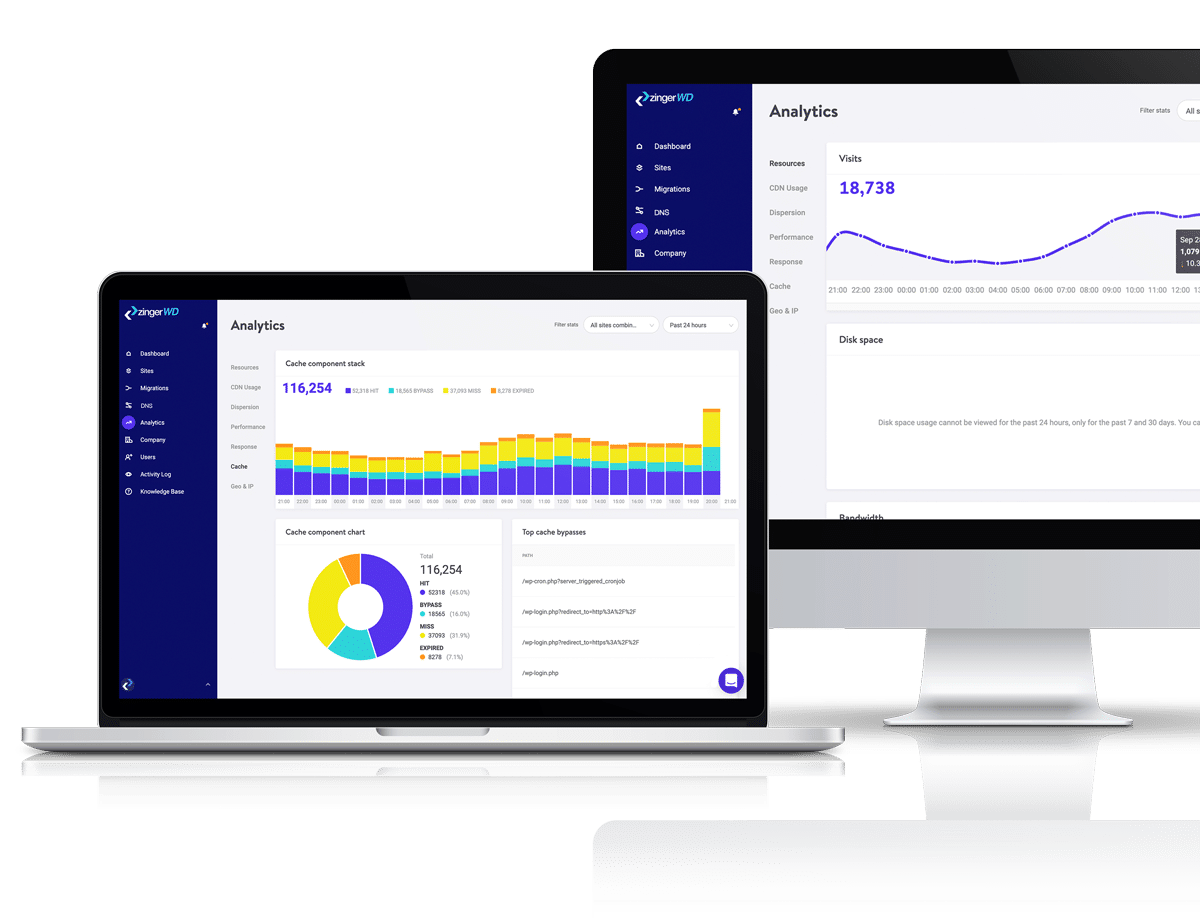 Blazing Managed Hosting
Platform Guaranteed to Perform
Up to 200% faster than
traditional shared hosting.
Your website always has eyes on it for downtime or vulnerabilities.
A Seamless Transition to Managed WordPress Hosting
We'll be with you every step of the way.  We will send you a detailed checklist advising you exactly what is needed to avoid the dreaded never-ending email chain. We know that your time is important, so we don't make you jump through hoops to migrate your website. With ZingerWD, the whole process only takes four steps (most of which happen on our end):
Discovery
We ask the right questions, so we can get the ball rolling immediately. Plus, while we're at it, we go over any questions or concerns you might have.
Analysis
Once we have temporary access to your website, we'll go over the ways we can improve its performance and security before the migration even starts.
Migration
After we come up with a game plan that's unique to your website, we take care of the entire migration process quickly, painlessly and efficiently.
Launch
Before going live, we'll set you up with a temporary link so you can see for yourself that everything is working perfectly and without any issues.
We Harness the Power of the Cloud​
We have years of experience working with WordPress websites, so we know what our clients need to grow their businesses. Our managed WordPress hosting partners lets us provide you with high-performance Hamilton managed web hosting. Plus, we've fine-tuned every aspect of the experience to make your life easier. All that is possible thanks to Google Cloud's industry-leading infrastructure. By hosting your website on the cloud, you can eliminate scalability issues and see your website load faster than ever before.
Contact us today to learn more about Hamilton managed web hosting.